Seminars 2018
The Scanian Air Force (this seminar is held in swedish only)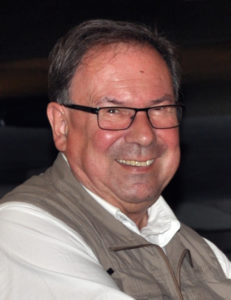 Sven Scheiderbauer is well known in the Swedish aviation historical context.
He is born in Lund and is a former officer in the Swedish Air Force.
Sven has previously been the Director for the Swedish Air Force Museum in Linköpning.
After that he became the Director for the Norwegian National Aviation Museum in Bodö.
Sven has also been a member in Swedish Aviation Historical Association (SFF) for
many years and he is also an honorary member.
Sven will give a talk about the "Det skånska Flygvapnet"
("The Scanian Air Force")
at this years C4-Open.
Scania is the southern most province of Sweden with a most interesting history of aviation and aviators. 
Further seminars to be announced shortly…