We are back in Military Modelcraft International! The March issue contains an article on C4-Open 2013. Perhaps this will make up your mind about going to C4-Open this fall. C U @ C4 2014!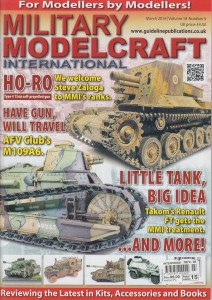 The magazine is available here.
The latest issue of Swedish hobby magazine 'Allt om hobby' have an article regarding the collaboration between Malmö museer and C4-Open.
The February issue of Military Modelcraft International had a show report on C4-Open 2012. We are grateful for the publicity and hope that it will bring even more foreign visitors this year.
The magazine is available here.
Vi hoppas att vi än en gång lyckades bjuda på en välavvägd mix av inspiration från de utställda modellerna, en chans att fylla på förrådet från hobbymarknaden och kanske det allra viktigaste: ett tillfälle att träffa byggarkollegor och vänner och snacka modeller en hel helg.
Grattis till Tuve B. som vann "riktiga modellbyggare-quizen" på lördagens samkväm.
Tack till alla tävlande, utställare och föreningar, försäljare och besökare! Alla är ni en del av Skandinaviens trevligaste evenemang för skalamodeller. Tack också till årets sponsorer som såg till att vi i vanlig ordning hade ett välfyllt prisbord att fördela på vinnarna!
Nu återstår bara för oss att påbörja planeringen inför nästa höst. Du kan skriva in datumet i almanackan redan nu: sista helgen i oktober. Då står vi också värd för IPMS Sveriges SM i Modellbygge 2013.
CU@C4 2013!
Arrangörerna, C4-Open.