C4-open is always held the last weekend of October every year. In 2019 the venue is held at "Kockum Fritid", Malmö, Sweden, 26-27th of oktober  2019. (400m from the old location, now with access to parking and restaurant) Welcome to our show! See map, time and place here
Spy flights during the cold war with Tomas Dal, Saturday 12.00-13.00.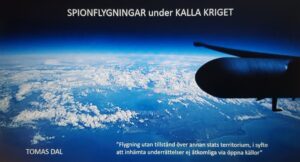 After WWII, the Soviet Union established communist regimes throughout eastern Europe, and an "iron curtain" stopped all further contact between the former allies, which gradually increased the need for intelligence on Soviet structure of strategic nuclear weapons.
The lecture is about the period 1945-1962, when the Cuban crisis led to the establishment of the "red line" and spy satellites took over the information needs that existed.
The lecture also concerns Sweden's role and what we know about the Soviet spy flights.
Tools and techniques for scratch building with Ulf Lundberg, Saturday 15.00-16.00.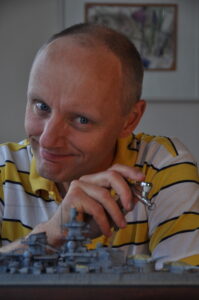 Ulf Lundberg built plastic models as kid and teenager and picked up the Hobby again in the year 2000.
His models have won gold medals at most Competitions in the Nordic Countries as well as at SMW in Telford and at the Moson Show.
Articles about his models have been published in Tamiya Magazine, FineScaleModeler, ModellFan (German) and Allt om Hobby (Swedish).
The lecture will only be held in Swedish, however questions in English are most welcome.
Hunting for pirates with Lars Sandau, Sunday 11.00-12.00.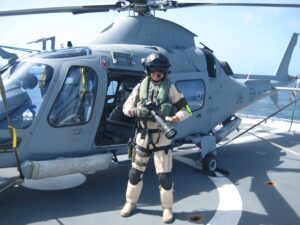 Lars Sandau has built plastic models since childhood and mainly builds airplanes in 1/72 scale, but also tried to build armor vehicles. He has competed in both Malmö, Gothenburg and Stockholm with mixed results.
In 2013, he served on board HMS Carlskrona during EUNAVFOR Operation Atalanta off the Somali coast. The task was to patrol and monitor the sea areas of Gulf of Aden, Arabian Sea and the West Indian Ocean. Mainly for securing trade shipping in the areas.
The lecture will only be held in swedish, however questions in english are most welcome.